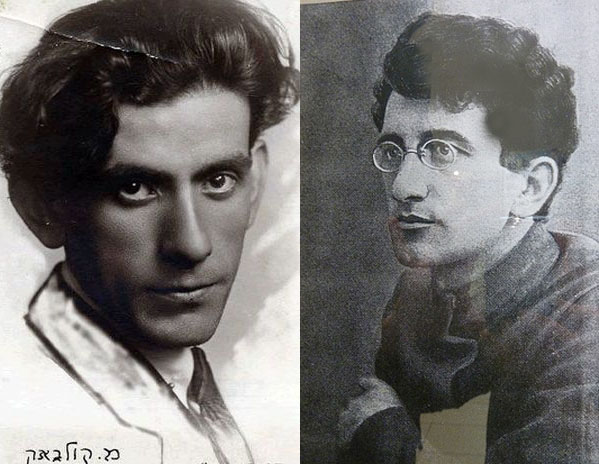 On 31 October 2021 at 3 pm, YIDDISH BERLIN held a reading to remember two important Yiddish poets. On 29 October 1937, Meyshe Kulbak and Izi Kharik were summarily executed. They were among the first Yiddish writers to fall victim to Stalinist purges.
Kulbak and Kharik were both born in Belarus – Raysn in Yiddish – where they spent much of their lives and where they were also murdered. The notion of home and finding home, as well as the tensions between the shtetl and the big city, were central themes for both poets.
Although their lives and their literature moved in rather different directions, they share many commonalities beyond the dark day of their death.
YIDDISH BERLIN read prose and poetry by Kulbak and Kharik (in Yiddish) as well as stories about the poets' lives (in English).
Our event paid tribute to their immense literary legacy while celebrating living Yiddish culture.
In cooperation with Base Hillel Deutschland