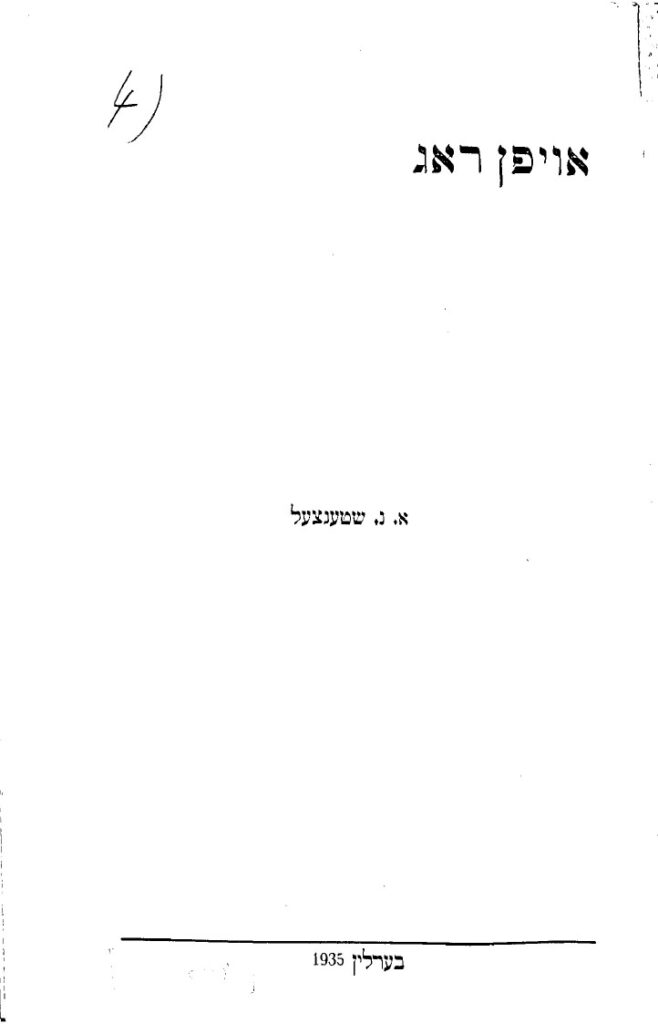 Years before Yiddish.Berlin was established as a group in 2019, Berlin had a Yiddish reading circle, which Tal Hever-Chybowski started at the Polish-German bookstore BUCH|BUND. After Tal's departure, Ilay Halpern kept the circle going; finally, Arndt Beck took it over in late 2016. Until 2020, a small group of Yiddish speakers met nearly every Sunday to read and discuss Yiddish writing, mostly prose, by a wide range of authors.
After a pandemic pause, the reading group resumed a while back and now meets every Sunday at Galerie ZeitZone. Most recently we have been focused on the Berlin writings of Avrom Nokhem Stencl.
To mark the exhibition celebrating Stencl's life and work, we are now inviting those without a Yiddish language background to attend the reading group as guests and listeners for the first and possibly only time. But above all, Yiddish readers of all levels are encouraged to join us for the reading and discussion.
At this special session, we will be reading and discussing Stencl's long poem "Oyfn rog" (At the Junction), which he published in Berlin in 1935. The poem, like most of Stencl's Berlin-era work, has not been translated into any other language. Plenty of copies will be available on the day, but if you would like to prepare in advance (which is not necessary), you can find the poem here:
Avrom Nokhem Stencl, Oyfn rog, Berlin 1935 (pdf)
9 April 2023, 4pm
Galerie ZeitZone
Adalbertstrasse 79
10997 Berlin