Beyle Schaechter-Gottesman: The Artist and her Legacy
LECTURE | SCREENING
31 August 2019, 6pm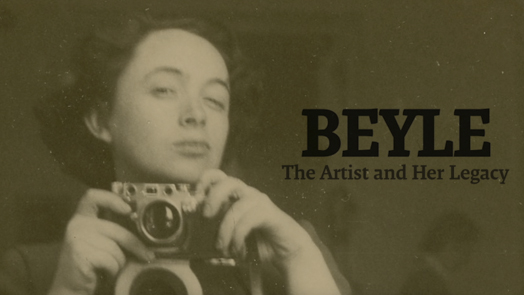 Beyle Schaechter-Gottesman was a woman whose life and work bridged the Old World and the New. Following in the footsteps of her activist father and folk singer mother, she dedicated her life to preserving and transmitting Yiddish language and culture. Her influence reached across continents and lives on in a new generation.
Born to a Yiddish-speaking family in Vienna, Holocaust survivor Beyle Schaechter-Gottesman was raised in Czernowitz. After World War II, she settled in the United States, where she became a central figure in the vibrant Yiddish community of the Bronx, New York. Along with some neighboring families, she raised her children in Yiddish. A poet and artist, Beyle was named a National Heritage Fellow in recognition of her invaluable contributions to traditional Jewish folk art. Her creative output and devotion to the continuation of Yiddish language and culture spanned seven decades, until her death in 2013.
Janina Wurbs, researcher, Yiddish teacher, translator and photographer is introducing the Berlin premiere of the film "Beyle – The Artist and her Legacy". In cooperation with the Yiddish Book Center.
The language of the lecture will be DE. The languages of the film will be EN | YI.
Admission free – donations welcome!
Janina Wurbs holds an M.A. in Jewish Studies, Religious Studies and History. She is currently a Ph.D. candidate in History. Her M.A. thesis on Beyle Schaechter-Gottesman and the transmission of Yiddishism in her family through music has been published (in German) in 2018: Generationenübergreifender Jiddischismus. She has been teaching Yiddish language and culture (at Potsdam University, in Birobidzhan, St. Petersburg and Yiddish Summer Weimar) and translating from and to Yiddish since more than 15 years. She has also worked for the Yiddish radio, has published poetry, photo stories, drawings and articles in Yiddish newspapers and literary journals: the Forverts, Vayter, Di Tsukunft, Afn Shvel, Yugntruf, Dos bletele.