New Yiddish Song
CONCERT
1 September 2019, 7pm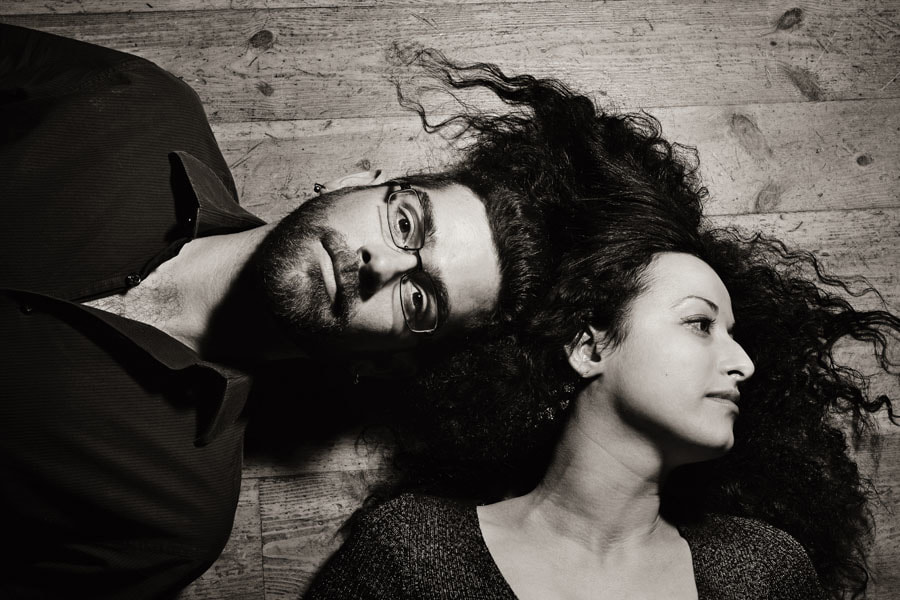 Avant-garde and strikingly new, or simple and traditionalist, Farrell's original song compositions are brought to life by these two worldwide-respected performers of klezmer and Yiddish song.
Focusing on new settings of verse by 20th – and 21st – century women poets from North America, Europe, and Israel, the songs portray an intimate and emotional inner realm of love, longing, motherhood, joy, and loss.
Kundish and Farrell warmly invite audiences into this poetic musical world they have been creating together since 2013.
The combination of rigorous and subtle precision, flights of virtuosity, and emotional presence they bring to the stage make their performances thrilling and satisfying experiences.
Admission: 10,- | 8,- | 5,- € (for Berlin-pass holders)
Reservation: ticket@yiddish.berlin
Sveta Kundish is a soprano vocalist who performs a wide variety of Jewish music throughout Europe. She appears with Voices of Ashkenaz and the Trickster Orchestra among others, and is a regular faculty member at Yiddish Summer Weimar. Born in Ukraine and later moving to Israel, Kundish holds degrees from Tel Aviv University, the Prayner Konservatorium in Vienna, and in 2017 completed a degree in Cantorial Studies from the Abraham Geiger Kolleg in Potsdam, Germany. Kundish is the first female cantor in history to work in the Jewish communities of Lower-Saxony, Germany.
Patrick Farrell is an accordionist, composer and bandleader from the USA living in Berlin. Called a player of "mordant wit and blistering speed" by NY Music Daily, he is involved in many different musical worlds and genres. His current projects include the Yiddish Art Trio with Michael Winograd and Benjy Fox-Rosen, unique and unusual duets with trumpeter Ben Holmes, and chamber-folk ensemble Ljova and the Kontraband. Farrell has appeared on dozens of recordings, including with Yo-Yo Ma and the Silk Road Ensemble, Adrienne Cooper, and Never Enough Hope. He has studied accordion in Macedonia, Serbia, Germany and Romania, and has played in clubs, concert halls, streets, and serenades all over North America and Europe.